Featured Products
Avalanche of Power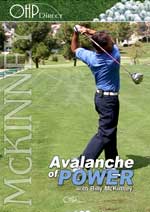 Bill Mckinney
$69.00
The "Avalanche of Power" DVD package will change your golf game instantly. Golf pro Billy McKinney explains how to hit farther and straighter – a LOT farther and straighter — the very next time you hit the course.
2 DVD - 1 hr. 45 min.


Get Instant FREE Acess to my 4-Day Golf "Mini Clinic"
This clinic will brush-up your game fast - especially if you've lost some "juice" on your swing or perhaps stuck at a certain handicap.
This series of free video lessons is packed with easy to learn "fixes" to your golf swing. These small "tweaks" make all the difference in the world!
This is how you'll get that gorgeous professional effortless power swing you've always dreamed of.
Enter your email address right now to get free instant access to my golf Mini-Clinic.
Doc's Video Blog: Golf Instruction Made Simple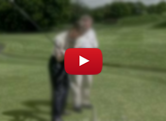 Interested in lowering your golf scores? How about hitting monster tee shots? Doc's blog has dozens of video tips from the top instructing professionals in the U.S. to help you do just that.
The free tips are one more perk I've made available to help you lower your scores, hit longer straighter drives, and humiliate your buddies on the course. Check out the video tips now by clicking the link below.
While you're there be sure to add your comments. I love hearing from my viewers.
Best Selling Titles: Amazing Money Zone Stick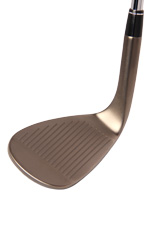 Best Selling Titles: FD-14 Fairway Driver